Mooresville Graded School District
We're SO glad you came by and want to help!
WHAT TO DO

:  
It's Easy! Anyone can help!!
Follow the link below to begin your FUNDRAISER page.
Don't worry if you can't personally donate.
Just making a page can help us get the word out about One Special Christmas and will allow others who CAN donate to hear about us.

Anyone who raises $200.00 or more will receive a
FREE ONE SPECIAL CHRISTMAS  T-SHIRT!
When you open the link click "PARTICIPATE".
Then follow the directions to make your fundraising page.
 It is SUPER EASY to set-up!
TWO IMPORTANT THINGS!:
1. Be sure to choose the "Mooresville Graded School District" as your team. All of the funds raised by THAT team will be used for children in THAT school district. 
2. Be SURE to set your page's Social Sharing settings to "Enable Facebook Sharing" as shown in the picture below .
Choose Twitter if you have a profile there as well. This will enable your page to do ALL of the work
of promoting One Special Christmas for you. You will be surprised at which of your friends will be moved to help.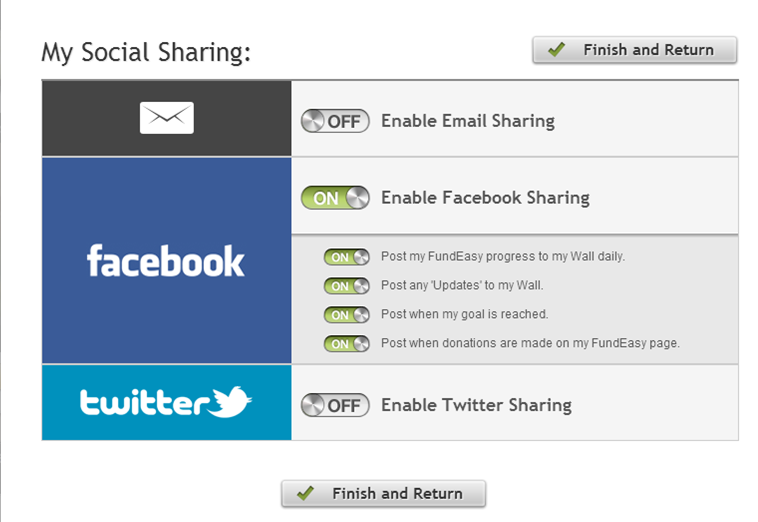 _____________________________________________________
 _____________________________________________________